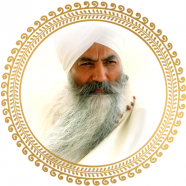 "Be the lighthouse." –Yogi Bhajan
On Monday, October 6th, a momentous event will take place. Over ten thousand people from around the world will sit down to meditate in unison at exactly the same time, ten years from the historic moment at which Yogi Bhajan left his body. In the harmonic power of our meditative group consciousness we have the potential to raise the entire planetary vibration, amplifying the frequency of kindness and compassion that Yogi Bhajan so often spoke of. We request the honor of your presence as we create a global network of 10,000 spiritual lighthouses.
Come to Yoga4All by 8:30 to prepare. The meditation is simple: 31 minutes of chanting Guru Guru Wahe Guru Guru Ram Das Guru. We will start at 8:50 PM MDT—sixteen minutes before the time of his passing. We will chant for 31 minutes, followed by three deep inhalations, suspending the breath each time while vibrating kindness and compassion in your being, throughout the spirit of your community, and throughout the spirit of all humanity.
Please join with your community as we become 10,000 Lighthouses, vibrating kindness and shining compassion into the world.
10,000 Lighthouses Meditation
October 6th 8:30-9:30 pm
*by donation

*donation given annually to The Yogi Bhajan Library of Teachings and other charitable organizations