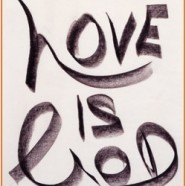 Kundalini Yoga with Sant Kaur & Sat Ardas
Saturday February 11th 10:30am-12:00 noon
$12 single or class pass
"Love is the experience within one's self of one's own selflessness. That's why love is God. No one can explain love because love is ecstasy. Love is the essence of an ever-longing devotion. Love does not change. If love changes, it is not love." – Yogi Bhajan
We invite you to change and grow Saturday, February 11 at Yoga4All Tucson! This special class will focus on deep emotional healing. Be present for this experience of the heart!
When there is a desire for change, there is a need to let go. We must allow the mind to transcend details and then the subconscious can dismiss pain. We can reach a sensitive, aware presence and find the confidence of the soul.
Nature has a way of preserving roots until spring arrives. Humans parallel this action. Meditation creates cellular stirrings, opening the mind and the aura to allow new perceptions. The root is planted deep into the soul and with that stirring, blossoming will occur. New patterns are established, allowing us to make new behaviors and repair relationships.
By sitting in a pattern known as "sacred geometry", we will heal the wounds of love. The experience will be magnified by the group energy. If you are so inclined, bring a friend!
We will chant the mantra "Aad Sach, Jugaad Sach, Haibhay Sach, Nanak Hosee Bhai Sach" ("True in the beginning, True throughout the Ages, True at this moment, Nanak says this Truth shall ever be.") in between passages of Mere Man Lochai. These are the four letters that Guru Arjan wrote to his father, Guru Ram Das. The letters are part of a bigger prayer that Sikhs recite daily, expressing deep longing for union with the Divine. (Guru Arjun's Love Letters Story) We will be led by the beautiful strong recorded voices of Guru Raj Kaur and Nirinjan Kaur. When we can deeply listen, in a state of shuniya, this shabd invokes the ether element, opening the mind and aura to allowing new perceptions and new actions. Listen to a sound clip here.
Yogi Bhajan taught us that "japa" (repetition of a mantra or shabd) will train the mind and give us tools for change.
This can be your first chanting experience or your 1000th! We will guide you on this journey to the heart, providing you with an English translation of the shabd and a transliteration for support in your chanting experience. If you are unfamiliar with the shabd, reading it along with the sounds or hearing and repeating as you hear is very effective. The rhythm will penetrate your cells in the primal language of sound.
Please bring water in a non-spill container and a light shawl or blanket. It is recommended that to insulate your solar centers that you cover your head lightly.