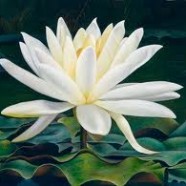 Many years ago I took my first yoga workshop with Mahan Kirn at Summer Solstice. I was immediately taken with her story and a uniquely challenging gem known as Bound Lotus Kriya (Click here to read her story). It has been part of my personal sadhana for 20 months and I still appreciate being challenged and also the blessing of completely letting go. At first glance the physical aspects of this kriya can awaken the negative mind eliciting "I can't do that because (fill in the blank)". For others, the ego takes charge often pushing the physical body past its limits causing injuries. Sadly, both responses limit our access to the powerful healing benefits of this ancient practice.
With this in mind, I want to invite everyone to a special workshop on Sunday January 26th 10:30-12:00 pm to start your journey with Bound Lotus Kriya. Learn tips, techniques and modifications to make what seems impossible possible. This workshop will include pranayama, warm up postures/kriyas and a Q&A session in preparation for our kriya. This will be followed by 11 minutes of Bound Lotus Kriya and ending with a gong relaxation.
For those interested in started this kriya as a personal sadhana we will have additional workshops through the year to support your on-going journey. This practice of Bound Lotus Kriya, with roots in several yoga traditions, is a perfect opportunity to explore our commitment, patience, humility and ultimately the ability to completely surrender. Everyone is welcome!!!
Yoga4All Tucson has chairs, yogi mats and cushion mats available. To support your practice you may wish to bring additional props including straps, small firm pillows, meditation cushions, a small towel, large towels and/or shawl.