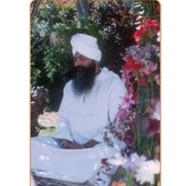 Kundalini Yoga with Sant Kaur
Saturdays January 3-May 30, 2015 10:30-11:45 am
"Meditation is the art of breaking habits, purifying the mind, and taking care of day-to-day things."-Yogi Bhajan
We live in the Aquarian Age. A time of transparency, lifting of veils, seeing one another in each other and finding a way through every block. There will be more to come and I welcome 2015, a year of abundance and a chance to excel.
Yogi Bhajan taught us for more than three decades about life, happiness, karma, Dharma, and to face challenges with grace and strength. The discipline he expected of us was unending and the obstacles we overcame to get "here" were met many times with a beautiful response in a letter, requesting us to do a "40-day sadhana." As early students of Yogi Bhajan living in an ashram, we would wait for a letter to arrive. Our Teacher told us he was "just the mailman delivering the message." What a gift!
This personal practice of a meditation or kriya (or both) for an unbroken 40 days, we were told, would help to address the negativity that exists. It is a way through the block of our own subconscious. Practicing a mediation or kriya for the same amount of time each day for 40 consecutive days allow the benefits to take effect.
I know that many habits that I came to this lifestyle with that did not serve me have fallen by the wayside and I am grateful. In place of the old, is a more spacious feeling with energy that allows more growth and change. I'm ready for more! Are you?
These teachings are for everyone, but not everyone will take the time to learn them. I am inviting you to spend the next few months exploring opportunities to develop a 40-day practice, to develop several, in fact. You'll be introduced to Kundalini Yoga kriyas, meditations and pranayama that can simply be integrated in your daily life to help you form a stronger foundation. Some will be 3 minute techniques, some 11 minutes, some 31 minutes. You will choose what you want to practice at home. As a community, we can support one another. Please come to these Saturday morning classes to grow, change, eliminate habits and lift your spirit!