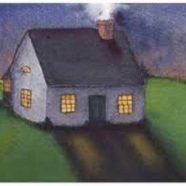 Neutrality is the ability to see and accept things as they are, not as we want them to be.
When you are not in your neutral mind, you are not at home. The goal of meditation is not always to shut down the flow of thoughts, but rather to become a neutral observer. When we just witness and accept our thoughts, the mind starts to lose its restlessness. From this neutral space we can relax, trust, and feel at home. Join us in a yoga set and meditation to develop ability to access and stay with a calm heart and neutral mind.
Arvindpal Kaur is a KRI Level One Certified Instructor. Since her introduction to Kundalini Yoga in 1998, Arvindpal has felt a strong draw to the practice's techniques for quieting and focusing the mind. Her life's mission is to develop, and help others find, the calm and quiet focus of a mind at home.
Wednesday, July 20, 2016
6:30 pm to 7:45 pm