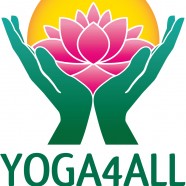 We are excited to begin KRI Level One Teacher Training later this month. We have a few schedule changes to accommodate our 9 month course. Please note the online calendar is the best way to keep track of our on-going schedule.
Aquarian Sadhana has moved to the second Sunday of the Month beginning September 13th.
Kundalini Yoga with Sant Kaur Saturdays 10:30-11:45 am will continue during teacher training as part of the course and open to the public. It will be taught by guest trainers during teacher training weekends.
Kundalini Yoga with Adi Shakti Saturdays 8:30-9:45 am will be cancelled on teacher training weekends (Sept 12, Oct 10, Oct 24, Nov 14, Dec 12, Jan 9, Feb 13, March 12, April 9, May 14, May 28).
All other weekly and monthly classes will continue as already scheduled.
We look forward to seeing you at Yoga4All Tucson soon. Sat Nam!