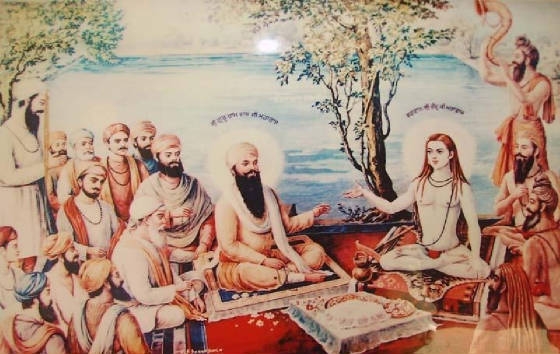 Mantra Experience with Sant Kaur
Sunday, January 12, 2014
1-3 pm
"There is a way through every block."- Yogi Bhajan
Have you ever experienced a challenge that overcomes your entire being? What do you do? Are you ready to bring out the courageous side of yourself and be free of what is holding you back from expressing your creativity?
Yogi Bhajan taught every day for more than 35 years. During that time there were so many gems he shared. He told us that Kundalini Yoga is the "Raj Yoga", the comprehensive system that combines the eight limbs of yoga to lead us to excellence and ecstasy. He brought us this amazing technology to literally save the lives of those of us who were looking for a way to elevate the collective consciousness of humanity, but just didn't have the combination of focus, awareness and tools.
Now we have this toolbox, these teachings. It all starts with each of us creating an intention. Please join me in this Mantra Experience in chanting a mantra to allow a way through every block. The mantra we will chant "Aad Such Jugaad Such Hai Bhai Such Nanak Hosee Bhai Such" was an offering to Guru Arjun by Baba Siri Chand. It translates as "True in the beginning, true throughout the ages, true even now, Nanak, truth shall ever be."
Spend a Sunday afternoon with us at Yoga4All Tucson to intentionally change, grow and relate to others growing and changing. Our Experience includes Kundalini Yoga, 62 minutes of chanting the mantra and deep gong relaxation. I look forward to sharing this time with you!
*It is highly recommended that you cover your head, allowing your meditation experience to be deep and effective. Covering the solar centers protects them and enhances focus. A light scarf or hat can be used.