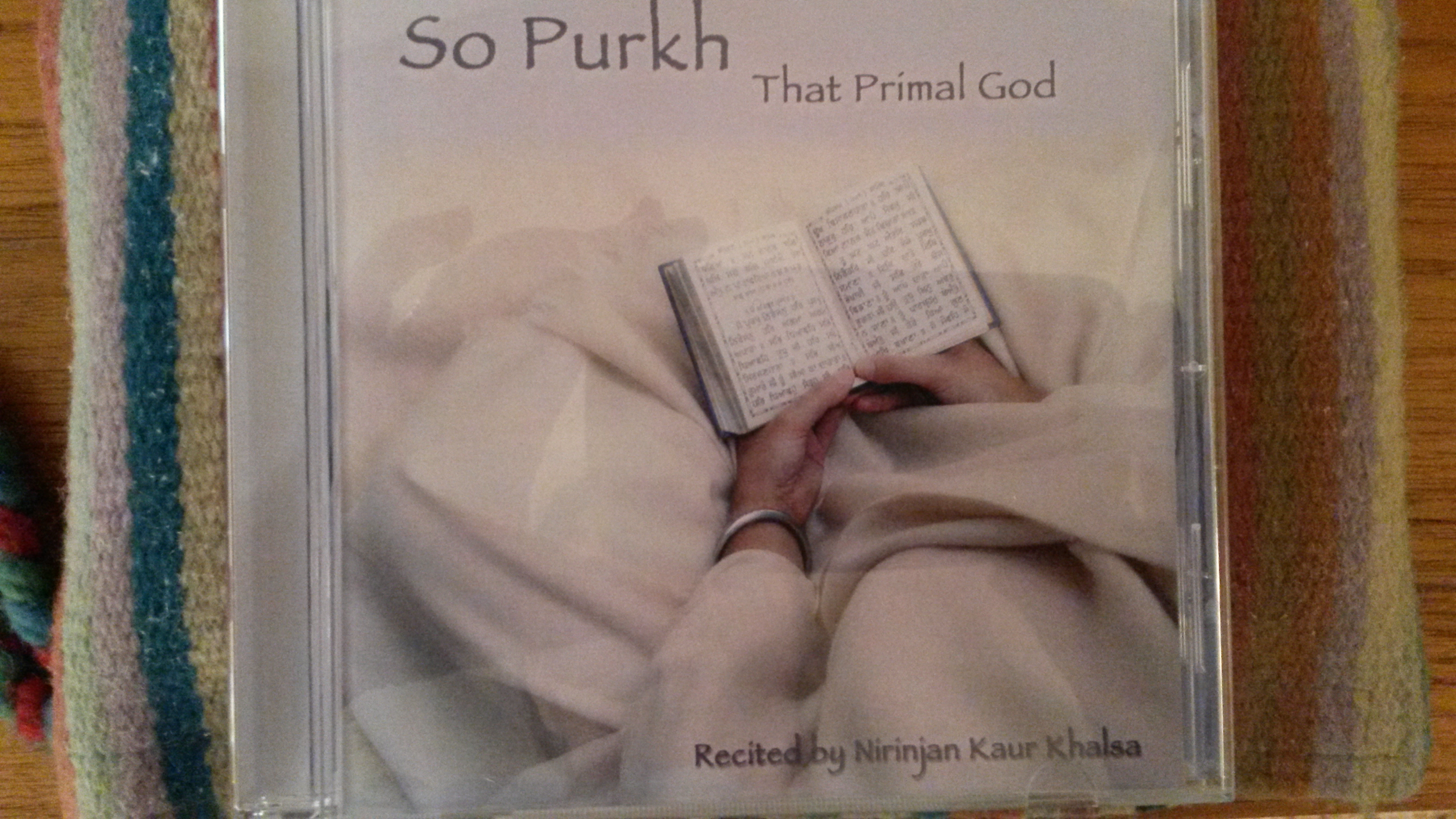 Mantra Workshop with Sant Kaur
Sunday, April 13 1-3PM
Yogi Bhajan had to be a saint! He invited all of us to come to Espanola to Womens Camp every summer to be taught by him personally and to be taught by one another. It was the way he told us we would know our nobility, that we would understand that all things come from God and all things go to God and that all could be arranged for us to be there with him. Our families would thrive from the wealth of knowledge we would gain from being together under the blue skies. We would revitalize ourselves as women and then we could go home and be able to handle the tests of the times.
He was so focused on the power of woman, from his own very dear experiences of knowing the sacrifices his mother made, and the strength she imbued in him, and how she influenced his life. He told us at Women's Camp, that this camp was created in her honor and that we could strive to feel the nobility that she showed in her actions. He served in this way, as a true servant of Guru Ram Das, for decades, teaching us all he could.
One very precious thing he taught us was that a woman has the power to create a saint. She can do it through service, through giving birth and through prayer. We learned that within Rehiras, the early evening prayer of the Sikhs, Guru Ram Das wrote a passage entitled So Purkh (That Primal God). Yogi Bhajan said if a woman recites this bani 11 times a day for any man, it has the power to make him a saint and dissolve any negativity between them. Those words were music to my ears! There was something that I could actually do that could help my husband and son and father while I was away at camp! I thought it was worth a try, right?
Over many years, I began to learn the power of these precious words. Sometimes I chanted them in Gurmukhi, and sometimes I read the English translation. The more I practiced, the more I learned that this was for me.  Many women give a special gift to the men in their lives at birthdays by chanting 11 So Purkhs for them. The repetitions create a sound current. That sound current creates sacredness.
I invite you to come and have this experience with me on Sunday, April 13, at 1 pm. Our Mantra Workshop at Yoga4All Tucson is a great opportunity to dip your toe further into the Teachings of Yogi Bhajan. We will warm up with some Kundalini Yoga, recite the English translation and deeply immerse in 11 repetitions of So Purkh in Gurmukhi. No prior experience is required.
Raag Aasaa, Fourth Mehla, So Purkh
That Primal Being: One Universal Creator God. By The Grace Of The True Guru:
That Primal Being is Immaculate and Pure. The Lord, the Primal Being, is Immaculate and Pure. The Lord is Inaccessible, Unreachable and Unrivaled. All meditate, all meditate on You, Dear Lord, O True Creator Lord. All living beings are Yours-You are the Giver of all souls. Meditate on the Lord, O Saints; He is the Dispeller of all sorrow. The Lord Himself is the Master, the Lord Himself is the Servant. O Nanak, the poor beings are wretched and miserable! ||1||
You are constant in each and every heart, and in all things. O Dear Lord, you are the One. Some are givers, and some are beggars. This is all Your Wondrous Play. You Yourself are the Giver, and You Yourself are the Enjoyer. I know no other than You. You are the Supreme Lord God, Limitless and Infinite. What Virtues of Yours can I speak of and describe? Unto those who serve You, unto those who serve You, Dear Lord, servant Nanak is a sacrifice. ||2||
Those who meditate on You, Lord, those who meditate on You-those humble beings dwell in peace in this world. They are liberated, they are liberated-those who meditate on the Lord. For them, the noose of death is cut away. Those who meditate on the Fearless One, on the Fearless Lord-all their fears are dispelled. Those who serve, those who serve my Dear Lord, are absorbed into the Being of the Lord, Har, Har. Blessed are they, blessed are they, who meditate on their Dear Lord. Servant Nanak is a sacrifice to them. ||3||
Devotion to You, devotion to You, is a treasure overflowing, infinite and beyond measure. Your devotees, Your devotees praise You, Dear Lord, in many and various and countless ways. For You, many, for You, so very many perform worship services, O Dear Infinite Lord; they practice disciplined meditation and chant endlessly. For You, many, for You, so very many read the various Simritees and Shaastras. They perform rituals and religious rites. Those devotees, those devotees are sublime, O servant Nanak, who are pleasing to my Dear Lord God. ||4||
You are the Primal Being, the Most Wonderful Creator. There is no other as Great as You. Age after age, You are the One. Forever and ever, You are the One. You never change, O Creator Lord. Everything happens according to Your Will. You Yourself accomplish all that occurs. You Yourself created the entire universe, and having fashioned it, You Yourself shall destroy it all. Servant Nanak sings the Glorious Praises of the Dear Creator, the Knower of all. ||5||1||
So Purkh CD by Nirinjan Kaur Khalsa So Purkh.