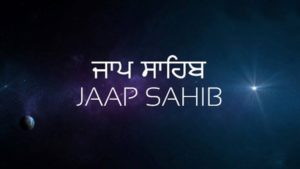 Bowing Jaap Sahib is a moving meditation within the Sikh and Kundalini Yoga traditions that serves to embed the practitioner deep into the identity of Guru Gobind Singh and the path of the spiritual warrior. Jaap Sahib is both a song of victory and an act of becoming. Through bowing to this sacred sound current, we gain liberation and grasp our destiny. By our own actions, we move beyond ego to the embodiment of the one thousand names of creative energy in action. Join us to learn more about the practice of Bowing Jaap Sahib as we explore what we want to become and confront and release the fears that hold us back.
Bowing Jaap Sahib is performed sitting on the heels in rock pose. Bring a blanket or cushion as needed for comfort. Mats are provided, but you may also bring your own mat, a blanket to cover yourself for Savasana, and a non-spill bottle of water.
$12 or punch pass
Instructor: Avindpal Kaur
Arvindpal Kaur is a KRI Level One Certified Instructor of Kundalini Yoga as taught by Yogi Bhajan. Arvindpal experienced Bowing Jaap Sahib at International Women's Camp and fell in love with the practice for the way that it exalts and develops purpose, commitment and community for those who come together to experience their inner royalty.