"There is a way through every block." ~Yogi Bhajan
In order to elevate ourselves as human beings and to stay on the path of our spirit, there are simple tools that can help us. They give us the clarity, courage and consciousness we need. Learn how these tools can be utilized to connect with the flow of constant change and move through the blocks with ease and grace.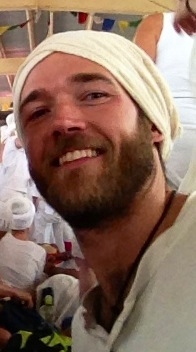 Jagjeet Singh (Blake Boyer) is a certified teacher, musician, disciplined yogi and student. He has been practicing Kundalini Yoga as taught by Yogi Bhajan for several dedicated years and became a member of the International Kundalini YogaTeachers Association in 2011. Jagjeet's mission is to provide others with tools and sacred knowledge to assist them in achieving a deep experience of themselves being "consciously conscious," and to begin realizing their highest potential. By combining his authentic musical style and knowledge gained through study and a daily spiritual practice, he delivers a powerful yet heart filled experience for his students.