Kundalini Yoga for Regeneration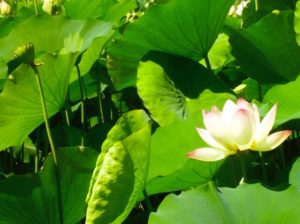 August is called "Sopol Esabig Masada" or month of short planting, by the Tohono O'Odham people. As summer monsoon showers bring needed resources to the parched and heated land, all life delights in experiencing a surge of energy and regeneration.
Please join Jai Kartar Kaur as we recharge our vital energy centers bringing us a burst of refreshment and sense of regeneration. During the month of August, throughout a 3 class series, we will focus on relaxation and renewal, practicing restorative Kriyas, pranayams and meditations designed to refresh, renew and rejuvenate.
Jai Kartar Kaur (Sasha Case) has been practicing Kundalini Yoga as taught by Yogi Bhajan since 2002. As a certified level one instructor, Jai Kartar strives to create an inclusive environment that is both nurturing and challenging.