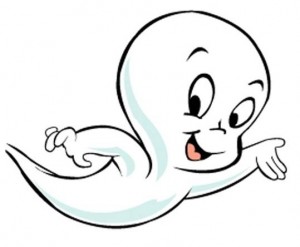 "The best way to get rid of the ghost is to become one- and sweat."- Yogi Bhajan
Yogi Bhajan taught us Ghost Kriya in 1988 as part of the rebirthing* classes he taught all over the world.  This is a physical and spiritual work-out, perfect for the Fall/Halloween season. Let yourself have mastery over mystery by clearing the ghosts and opening intuition. Think about how you are, who you wanted to be and let your memories go.
Ghost Kriya will be specially set to a soundscape that promotes visualization and healing.
*"The idea of rebirthing is to release the subconscious, the storehouse of misery."—Yogi Bhajan
It is a fun class to be a part of, and has become a Fall tradition at Yoga4All Tucson.  Join Sant Kaur on Saturday morning, October 31 at 10:30 to be a part of our community experience in letting go of what no longer serves you! 
There won't be tricks, just treats – breathwork, postures and chanting to transform you into the human being you deserve to be, followed by a delightful gong relaxation.