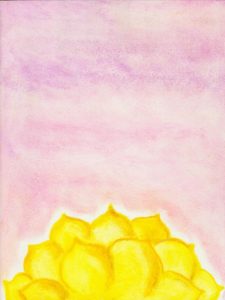 Yoga Grace A Guide to Daily Practice Revisited with Sat Ardas Kaur
Sundays 10:30 am-12:00 pm
Recently I was going through old files on my computer and found a project I did with my friend and mentor Guru Ravi Kaur some 12 years ago. A manual written together called Yoga Grace: A Guide to Daily Practice. Some of you old timers may even have a copy. Our intention was to create a way for students to deepen their experience of Kundalini Yoga through a routine of reverence. We call that routine our daily spiritual practice or better known as our daily sadhana. As I looked through the pages I was reminded of the joy, laughter and love that it was created. I was once again amazed by the vast amount of information Yogi Bhajan shared with us during his lifetime. As a way to honor the teachings and my teachers, I share with you the gems in this manual and go beyond with what I've learned since as a student, teacher and teacher trainer. I invite you all to join me for a blissful summer series!