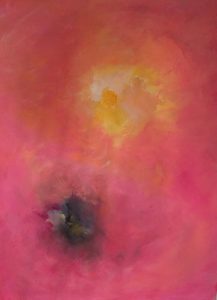 What if we choose to invite the quality of silence as our best guest for the month of November? We have co created a world that does not give a lot of space for silence. And we know this month is going to be noisy…and it has been…just with politics.
We don't go into silence because there is nothing to talk about or nothing to fight for or stand for. We don't choose silence because we are scared to speak up or we are hiding. We don't decide to be in silence to check out in fact silence is the way to check in.
Learn to speak with silence in mind. Learn to invite silence into your life to connect to your true experience, the essence of who you are.
Make silence your favorite guest at your thanksgiving dinner table. This does not mean that you are quiet literally; this means that you choose to envelope your essence with silence. It will give you space to go deeper into your true experience where the heart lies; it will allow you to communicate and connect authentically.
On Monday November 21st at Yoga 4 All, we are starting a 40 days meditation for the holiday's season and the transition into the New Year. It will help us sustain from the heart the quality of inner silence.
Come Monday night for the kick off of this new meditation.
Monday night with Tejpal, if you can breathe you can do Kundalini Yoga.