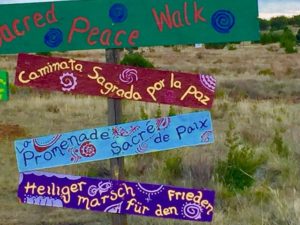 Healing Through The Ten Bodies
Series With Tejpal starts January 8th for 10 classes.
In my many years of service as a healer I have heard over and over the same question from my clients: How can I get rid of it? How can I get rid of my physical, emotional, mental heart or spiritual disease?
There has been this on going belief that if we get rid of pain we will feel better. In many ways yes but if that is our main focus we will never learn, never transform ourselves and shift our beliefs, we will never heal.
Getting rid of our pain is the side effect of a healing process; a good one but it is a side effect. The ultimate goal of healing is to embrace all of who we are, our darkness and our light. It is a process that helps us develop our ability to go in the heart center and gain a higher awareness. The pain is here to wake us up.
How do we heal and how do we get sick is and will be a mystery no matter what belief or knowledge we are relying on. There is no one truth but a path of exploration.
When crisis becomes the new normal in the world we are leaving in, we need to be master healers for others and ourselves. Monday night starting January 8th, we will start a new series to help us heal using the spiritual intelligence of the ten bodies as taught in the Kundalini Yoga tradition by Yogi Bhajan. In each class we will explore the healing quality of each body and how we can apply it in our lives.
Monday night with Tejpal…If you can breathe you can do Kundalini Yoga.