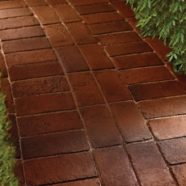 New Extended Time Saturdays 10:30-12:00 starting June 4th
"Kundalini Yoga is the science to unite the finite with Infinity and it's the art to experience Infinity in the finite. It is straight. It is simple. It creates no complications."- Yogi Bhajan
Kundalini Yoga is my GPS. It has a way of guiding and directing my mind very quickly. Yogi Bhajan would say "set yourself" often in class. First time I heard this, I understood. He was preparing us for an experience, our experience. All I had to do was do it. Then it became a practice. Now it is my path.
"The law of happiness is "Let things come to you." What comes to you will make you happy. What you go after shall make you miserable." – Yogi Bhajan
I invite you be a part of this experience of letting things come to you. As you practice Kundalini Yoga as taught by Yogi Bhajan, the kriyas, pranayamas, meditations, mantras and mudras, will support you in developing a collection, a toolkit to navigate and manage your life. Yogi Bhajan speaks of the physical body as the vehicle for the soul. Kundalini Yoga supplies the fuel. The mind becomes directed and the soul uplifted. You become an integrated human being.
These classes will focus on aspects of Kundalini Yoga and Meditation:
Your identity and your relationship with the Divine
Cause and Effect: Karma and Nature
Polarities and the Balance in Life: Male/Female, Left/Right, Sun/Moon
Communication – What you say, How you say and Why you say
Projectivity- Mastery of Space
Being in Tune with the Infinite