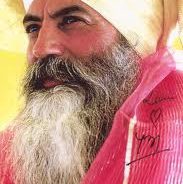 Conscious Rebirthing with Sant Kaur

First Saturday each month beginning December 2
10:30-noon
$12 or use your pass
"The idea of rebirthing is to release the subconscious, the storehouse of misery." – Yogi Bhajan
Have you experienced the benefits of Kundalini Yoga? At Yoga4All Tucson, we strive to bring you the Teachings of Yogi Bhajan so you can navigate the Aquarian Age. It was the vision of Yogi Bhajan that every human being experience their birthright- happiness! He taught in the U.S. and around the world for 35 years.
Sant Kaur is inspired to offer the Rebirthing classes taught by Yogi Bhajan in late 1988-1989 in Los Angeles, to give you more tools for your toolbox.
She will deliver this unique material and guide you through each class, which will include Kundalini Yoga, meditation, deep relaxation and chanting. "Rebirthing" classes will be taught the first Saturday of each month, beginning Saturday, December 2 from 10:30 am – noon. Yes, it's the same timeslot and same class fee/punch pass as the weekly Saturday class. We want to bring you this technology to allow vitality and strength to soar, and to heal the wounds of life. Get ready to practice deeper meditations, and enjoy gong relaxations.
If you regularly attend Saturday mornings, we look forward to serving you with these special classes the first Saturday of each month. No previous experience is required, so these offerings can also be your first classes.
There are 24 Rebirthing sessions planned. Here are the first few dates to keep in mind: December 2, January 6, February 10, March 3, April 7, May 5, June 2
*Sant Kaur Khalsa is a Kundalini Yoga Instructor, and member of the Aquarian Teacher Academy. She and her husband became students and very quickly teachers of Kundalini Yoga in 1972, living in 3HO communities in New York, California and Arizona. She has been teaching the Saturday 10:30 am class in Tucson since 2011.