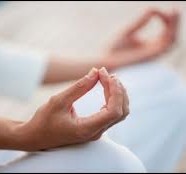 "If you could only do one meditation a day, this would be it." Yogi Bhajan
Join us this summer for a 90 Day Full Moon Sadhana experience with one of the fundamental practices of Kundalini Yoga. Originally known as the Sa Ta Na Ma meditation and now commonly referred to as Kirtan Kriya, this classic meditation using mantra, mudra and visualization to bring mental balance and clarity to your life. A perfect way to withstand the pressures of the times especially effective during the Full Moon. Here is the plan. Yoga4All Tucson will offer three special classes this summer featuring Kirtan Kriya. Come to class and join in the group experience. If you would like to add this meditation to your daily practice select your time commitment (11 minutes, 31 minutes, 62 minutes or 2 1/2 hours), start on June 2nd and continue daily for 90 days. We will celebrate with a 2 1/2 hour mantra experience on August 29th. Open to all!!!!
Full Moon 90 Day Sadhana with Kirtan Kriya Dates

Tuesday June 2nd 6:30-7:45 pm 31 minutes of Kirtan Kriya
Wednesday July 1st 6:30-7:45 pm 31 minutes of Kirtan Kriya
Saturday August 29th 10:30 am 2 1/2 hours of Kirtan Kriya
Please note each class is included in our Summer Infinity Pass.