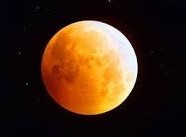 ""In this Slok, he totally completes the human anatomy, excellence, process, projection in the most clear words which one can understand. He says it with absolute clarity, sparing nothing.
Guru Nanak salutes God as a yogi, by using the yogi's salute: Aadays. Aadays means, "I salute Thou."" Yogi Bhajan
Full Moon Meditation Class is a chance to tap into the positive energy of the Full Moon. Tonight (Thursday November 6th 6:30 pm) we will meditate with the 30th pauree of Japji Sahib written by Guru Nanak. Come salute the Infinite and let go of fear. Class will include a short warm up including postures and pranayam to prepare for deep meditation. This will be followed by 31 minutes of our selected meditation and ending with a gong relaxation. Open to all levels of experience.
Aadays Tisai Aadays Aad Aneel Anaad Anaahat Jug Jug Ayko Vays
I salute God again and again. God is primal and pure, with unknown beginning, Who cannot be destroyed, and Who remains the same through all ages.