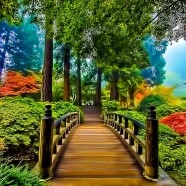 "Make no excuses for your desire to be prosperous; it is a divine desire that should be given divine expression." Yogi Bhajan
2015 is just around the corner. Are you ready? Have you laid the groundwork to attract the prosperity you desire? Don't wait until the New Year! Let's start now!
"No one else can limit you. If you want to limit yourself, you can. Otherwise the entire resources of the Universe are yours to use." Yogi Bhajan
Commit to yourself to nurture your prosperity consciousness so you can attract the prosperity that is yours.
A new series at a new time to wrap up 2014 with power, prosperity, and gratitude and lay the groundwork for the best year yet. Starting November 4th at 6:30 we will explore and strengthen our prosperity consciousness using pranayama, mantra, kriya, relaxation and meditation.
"Reality is abundant, vast and Infinite, the endless giving of the endless Creator. There is no lack. Scarcity is a lie." Siri Kirpal Kaur Khalsa.
"Gratitude is the door to abundance" Yogi Bhajan