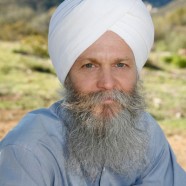 Dear Teachers,
I want to personally invite you to the upcoming Level 2 in Tucson. These courses have been one of the greatest additions to my personal practice and growth, so I am always eager to share that powerful experience with others. Here are my personal favorite things about it.
Personal Growth – Our job as students is to learn, grow, and evolve.  Level 2 facilitates transformation. And when I lead a course, I ask you to set goals for change and orient your work to achieve them.
Helping Others – Just as the Buddhists meditate for the good of all beings, the best thing you can do for others is to get yourself together. Beyond that, Level 2 gives you fresh, much-needed material to bring to your classes, or with which to help friends.
Inspiration – If you are in this game, the spiritual path, for the long run, you need refreshed motivation to keep yourself moving. Spending time with peers studying the teachings, practicing a new meditation, healing deeper and opening to new levels…it gives you a boost of spiritual energy.
Support-I love how in Level 2 we look inside and can share and learn with each other the challenges and the joys we share. Connecting with and building your spiritual community is an investment that always pays off!
Less Stress – This module, Vitality and Stress, will reduce energy wasted so you have more to thrive with. You'll see why even "under (the mildest) stress, you are not you!" Yogi Bhajan
Hope to see you on January 17th. It is important that you commit and register by this weekend. Please contact Sat Ardas via phone (520) 306-8720 or email info@yoga4alltucson.org. For more information visit the Yoga4All Tucson Level 2 page.
Blessings, GuruMeher