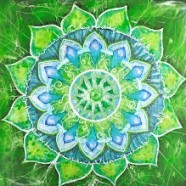 Yogi Bhajan said "We have to become reservoirs of energy. Our words, our sight, our presence should be in a position to change the frequency of a person who needs the jump-start. Do it with words, with touch, with sight and with prayer. It's the same thing. It doesn't matter what condition you are in, but it does matter how precise and clear you are to lift up the other person" 6/22/01.
Consider bringing your energy and presence to join our healing circle this Sunday afternoon. We will come together in community to send out light and healing to ourselves and others through the healing vibration of the Siri Gaitri Mantra (Ra Ma Da Sa). What better way to spend a Sunday afternoon?
Please join Jiwan Shakti Kaur this Sunday June 7th at 3:00-4:30 pm.