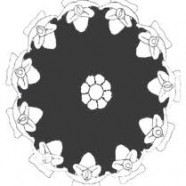 Full Moon Meditation with Sant Kaur & Sat Ardas
Since the full moon is an optimal time for expansion, change and healing, we are taking the opportunity to come together Saturday July 12th 10:30-11:45 am for a very special experience known as The Healing Ring of the Tantra. This practice is only to be done at the time of the full moon or the new moon with at least 11 people. The Healing Ring of the Tantra is a powerful call and answer meditation which generates tremendous healing energy toward anyone, anywhere. Come and heal yourself, your loved one, your planet.
Class will include a short kriya including postures and pranayam to prepare for deep meditation. This will be followed by our 31 minute meditation and ending with a gong relaxation. Open to all levels of experience.