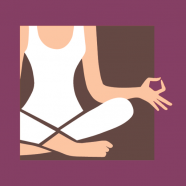 On June 2nd we started a Full Moon 90 Day Sadhana with Kirtan Kriya. If you missed out, don't worry you can always start today.
Need help keeping time? Check out Kirtan Kriya Timer by Elevate Apps. "No need to press buttons between the timers. Just begin your meditation, audio cues will guide you through the steps, so you can enjoy Kirtan Kriya without interruption."
Don't forget to join us next Full Moon (July 1st) for another Kirtan Kriya group experience.