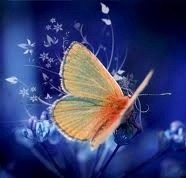 New Series with Tejpal, 11 classes
Mondays 6:30-7:45 pm starting August 18th
Some days you wake up a little foggy without clear feelings about anything. Some days you get up with some heaviness in your heart, pain, reluctance or anxiety for a good reason or simply for no reason. Some days you can't wait to jump out of bed and approach everything with joy and enthusiasm. Because you are a human being, things change constantly. Yet, how often are you saying to yourself: "I wish I could feel or think or act differently about this particular situation."
There are many ways to transform ourselves. We can engage in more things that brings us joy, surround ourselves with people that uplift us, bring more playfulness into our lives, work with a coach, a therapist or a healer; the list is endless.
But how do we transform ourselves in the Kundalini Yoga lineage as taught by Yogi Bhajan? In that tradition, there is no secret code, no Guru or Master to bow to, no personal mantra that has been given to you and no initiation of any kind. In that tradition, there is you. You are a vast land of mysteries, inner conflicts, creative desires, fears, love and opportunities.
So, how do we transform ourselves for a higher level of consciousness and a richer experience of happiness? What are the necessary elements for self-transformation? Whether we want to release an addiction or any old habit that does not serve us, whether we want to experience more creativity and serenity, the Kundalini Yoga tradition is masterful at creating quick shifts in your life.
Come Monday night to explore the art of Self-Transformation. We will explore for the next eleven classes, eleven aspects that will help you transform who you are. These are the following:
– The constant stories of your "Yes" and "No" and the art of Keeping Up
– Choosing Focus versus Will
– Clearing and Letting Go
– The importance of Pleasure in Self-Transformation
– The power of Bowing
– Your attitude of Gratitude
– Surrendering to You
– Passion versus Inspiration
– A new read on Patience
– The ultimate form of Discipline
– Three foundations toward Successful Commitment
Monday night with Tejpal, If you can breathe you can do Kundalini Yoga.