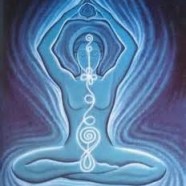 Blessings for a prosperous and rewarding 2015; may you be steeped in success!  Join Adi Shakti on Saturday, January 10, at 8:30am to welcome in an amazing new year.
A brand new series, "Kundalini Yoga's Got Your Number"  will also be launched on this day!  Adi Shakti will be sharing some great kriyas, meditations and information over the next year that will broaden your knowledge of the ten bodies, the chakras, numerology (based on yogic principles), and the ten Gurus and their respective qualities. Each class will be unique and guaranteed to elevate you to your highest potential.
The first class will set your foundation and energy for the kind of year you want to design for yourself.  Do yourself a favour and mark this date in your calender; you are worth it!
After class we will enjoy Adi Shakti's version of Greek New Year cake.  If you want to start 2015 off on a positive note, joining this first class is a MUST! There will be a special treat for the first 11 people! Wahe