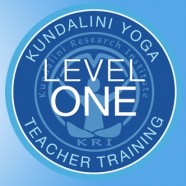 Yoga4All Tucson is excited to announce the return of The Aquarian Teacher, KRI Level One Teacher Training Program to Tucson. After a four year absence we are ready to host this program with Lead Trainer GuruMeher Singh and an experienced team of internationally certified Kundalini Yoga Teacher Lead Trainers, Professional and Associate Trainers. This nine month program is open both to yoga students ready to become teachers and those who wish to immerse themselves in the science of Kundalini Yoga as taught by Yogi Bhajan.
Please note we expect full capacity with a waiting list as needed. When you are ready to commit simply register online with your deposit to secure your space for this outrageous journey.
For questions feel free to contact course administrator Sat Ardas Kaur via email at satardas@yoga4alltucson.org.