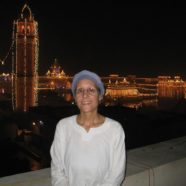 This Saturday's
Long Time Sun class will support our ability to stay cool and buoyant during the heat of July. What stored memories, false beliefs, hurts,or outdated perceptions can be released from our psyche, physical, and spiritual selves to keep us light and living in the moment while the sweat drips down our body? Come share in the sacred space of self-blessing and sending out blessings into the world with a set that promotes buoyant joy and gratitude, and offers a lot of sacred chanting.
Hope to see you at Yoga 4 All @
8am
this holiday weekend.
Here's to independence, life, love, and peace to all,
Jhan Ram Krishan