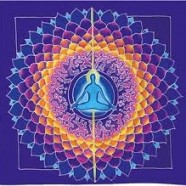 A New Year Series with Tejpal
Mondays 6:30-7:45 pm

If you want to change any aspect of your life, change how you are breathing. Your breath is your spiritual blue print.  The yogis have believed that you can change anything through breath: your white and red cells count, your destiny, your addictions, etc. How you think and feel impacts how you breathe.
If you choose to change your breath you will then transform your thinking and your feelings. This year is the year of the number seven in numerology (simply add 2+0+1+4). The seventh body corresponds to the auric body in the Kundalini Yoga tradition. This body influences your self-esteem and your power to attract what you want in life. It affects your intuition and is directly connected to your immune system. One way to strengthen this body is through breath. Kundalini yoga has many breath patterns to offer.
Come Monday night and practice a new breath pattern every week that will help you in every area of your life.