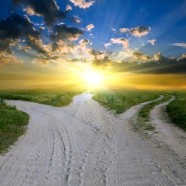 "There is a way through every block." ~Yogi Bhajan
As we walk on our spiritual path we no doubt face obstacles along the way.  The quote above from Yogi Bhajan is a reminder that no matter how overwhelmed or challenged we might feel there is a way through. There is a way to feel secure, confident, hopeful and balanced.  Sometime just repeating this affirmation clears the way, others times we need more. The more for me is yoga and meditation.
Find Your Way Series is a 12 week course to understand and balance the protective, expansive and meditative mind so we have the tools to clear the way. Learn yoga and meditation techniques to be able to perceive and react to events from an enlightened space rather than from emotion and commotion.  Each class will include a short pranayama, kriya and special meditation focusing on one aspect of the functional mind.  Everyone is welcome.