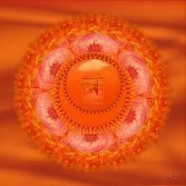 "Self-Stimulation Into Ecstasy"
Forty Days To Create Bliss From Within: 6 weeks series with Tejpal

Mondays 6:30-7:45 pm starts November 25th
What generates bliss in your life? What senses are engaged to create an experience of bliss? Sounds, touch, vision, smell or taste? Do dreams, inspiring projects, personal creativity or magical moments in relationships enhance bliss in your life? How can you describe your experience of bliss?  Can you be in bliss and be present? Will your experience evolve as you choose to do a forty day meditation?
When you think of bliss, you may automatically smile, open up, expand and raise your frequency of energy. When you think of bliss you may believe that your "bliss days" are over. Wherever you are, come to Kundalini class and explore the many ways you can be in touch with the quality of bliss. Explore what prevents you to experience bliss more often and what you can do to create consistent happiness and gratefulness in your life.
Monday night with Tejpal… If you can breathe you can do Kundalini Yoga.