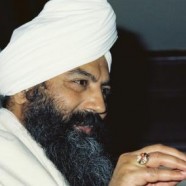 New Series Starting January 4!
Mantra of the Month Series with Sant Kaur
Saturdays January-December 2014 10:30-11:45 am
Beginning with our first Saturday 10:30 am class in 2014, we enjoy a focus on a mantra each month of the year. In the spirit of our 3HO teachings, we will rejoice in chanting to expand the radiant body, boost the immune system, soothe racing psyches and have fun. All you have to do is show up!
"What is a mantra? Mantra is two words: "Man" and "tra." "Man" means mind. "Tra" means the heat of life. "Ra" means sun. So, mantra is a powerful combination of words which, if recited, takes the vibratory effect of each of your molecules into the Infinity of the Cosmos. That is called Mantra."-Yogi Bhajan
In addition to this immersion into the training of the mind, there will be a kriya in each class to tune the glandular system, and ready the nervous system to deeply relax. There are many meditations Yogi Bhajan taught us that combined mantra with mudras and meditation; there are some we deeply listen to and focus on; there are others he invited us to dance to! Chanting will be an opportunity to come together, as a community. When we meditate and chant in a group, the benefits are exponential.
This class is suitable for everyone-we are all siblings of destiny. Please join me in the weekly celebration of the ability to connect to the sound current!