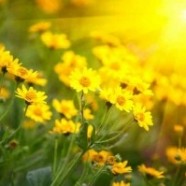 Renew & Recharge Series with Sat Ardas
Wednesdays 6:30-7:45 pm April 9th-May 28th
This month Spring is in full bloom and the urge for spring cleaning is in the air.  It is a wonderful time to let go of not only the physical garbage, but the mental garbage that creates havoc in our life. Join Sat Ardas Wednesday nights for an eight week series to create a foundation of change through internal spring cleaning. Experience yoga and meditation to facilitate detoxification of the body and cleansing of the cluttered mind.  Each class will include a short pranayama, kriya and special meditation focusing on feeling renewed and recharged. Everyone is welcome.