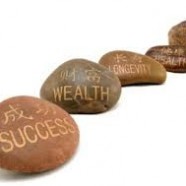 Success from the Inside Out with Adi Shakti
Saturdays 9:00-10:00 am starts January 11th

"Make no excuses for your desire to be prosperous; it is a divine desire that should be given divine expression." — Yogi Bhajan
Yogi Bhajan said that prosperity "is like a rosebud when it flowers and opens up, and shares its fragrance…When a man or woman is prosperous, it is the fragrance of security, grace, depth, character and truthfulness that a person can share. Like a candle emits light, a human emits prosperity."
The teachings of Kundalini Yoga state that:
1) Prosperity is a natural expression of the human spirit and it is not limited to material possessions. A truly prosperous person will also look for opportunities to share and uplift others.
2) It is natural for the Soul and the Creator to work in harmony to create success on all levels.
3) Fears and limitations can block us from living our destiny and experiencing success and prosperity.
The "Success from the Inside Out" series will equip you with a robust tool kit to make 2014 the best year of your life! By learning to conquer your fears through meditation and strengthening your intuition, all blocks will be removed and you will not have to chase after success. Instead, your wishes will be automatically granted and success of every kind will find you effortlessly. Join Adi Shakti Kaur each Saturday morning from 9:00-10:00 am to explore the Aquarian path to abundance and unlock your Infinite potential. Success really is an inside job!