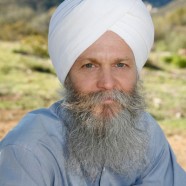 Self – Mastery and Kundalini Yoga Training
Free Teleclass with GuruMeher Singh
Tuesday May 19th 5:30-6:15 pm
Join us for a free teleclass to discuss personal transformation and the four essential elements of growth and change. We will discuss how a regular personal practice of Kundalini Yoga can be used to include these four keys and therefore rapidly diminish one's problems. GuruMeher Singh is the Lead Trainer for our upcoming KRI Level One Teacher Training Program and will describe the course and answer questions. Everyone is welcome!
If you are interested email info@yoga4alltucson.org to receive your login information.