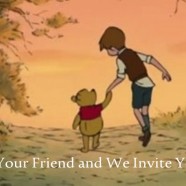 "Invite Your Friend and We Invite You Too!"
Starting April 20th until May 24th, we are celebrating your presence and reaching out  in our community.
Each time you bring a friend that has never been at Yoga 4 All Tucson, their first class is free and your class is free as well. It could be a co-worker, a family member, a friend of a friend,…Anyone is welcomed! As you know, there is no need to be a fitness guru, a yoga practitioner or a spiritual groupie of some sort. Invite any open spirit willing to experience something new!
We are excited for the weeks to come:)! If you can breathe, you can do Kundalini Yoga.