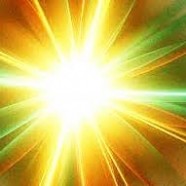 What are the things you need to let go off? What are the patterns in your life that are holding you back? What feelings and state of being do you want to experience more? What shift do you want to create?
You may know clearly or you may sense the need for a change without being able to articulate what you truly desire. No matter what, you know that there are more good things available for you in this life.
Then it is time…Join Tejpal and practice a 40 days or 90 days meditation to uplift your spirit, clear your energy field and attract what is truly aligned with your soul purpose.
It takes 40 days to create a habit and 90 days to integrate at a deeper level this habit.
Be curious and experience what the Kundalini Yoga tradition has to offer.
Meditation
1- Sit on a chair or on the floor
2- Chant the Mantra "Ong Namo Guru Dev Namo" three times
3- Do the Kriya " Complete Workout For The Elementary Being" for 5 minutes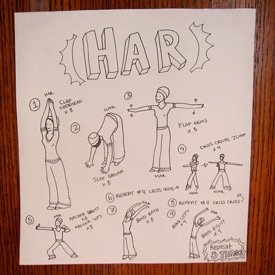 (illustration by Nam Prem/Tina Grecchi)
4- Chant the Magnificent Mantra for 11 minutes
Sit in easy pose
Bend the elbows
Each time you chant "Har" quickly open and close your hands as you pull the navel point in and up.
Har, har, har, har, Gobinday
Har, har, har, har, Mukhanday
Har, har, har, har, Udaray
Har, har, har, har, Aparay
Har, har, har, har, Hariang
Har, har, har, har, Kariang
Har, har, har, har, Nirnamay
Har, har, har, har, Akamay
The Magnificent Mantra (recording by Hari Bhajan Kaur)