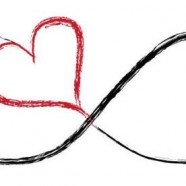 "You are what you relate to. If you relate to an infinity you are an infinity. If you limit yourself, then you are limited." Yogi Bhajan
We are so grateful to everyone for making 2015 a wonderful year at Yoga4All Tucson. To celebrate we are bringing back our unlimited yoga pass. The Infinity Pass! This pass allows for unlimited yoga classes until March 31st. Unlimited yoga for only $108! Start your new year off right with the gift of yoga. Passes will only be on sale until January 10th. Check/cash at the studio or buy online with paypal.
Please note the Infinity Pass does not include workshops, special events or teacher training programs. The Infinity Pass is only on sale from 12/30 to 1/10 and good for unlimited yoga from the time of purchase until March 31. If you purchase an Infinity Pass and currently have a punch pass, the punch pass will be held for use on April 1st.