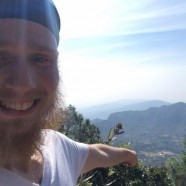 Hari Simran Singh, a member of our 3HO family from Brooklyn, NY, went for a day hike above the Sat Nam Fest camp site in Tepoztlan, Mexico on December 30, 2014, and has been missing since that day.
Please help the search for Hari Simran by donating to this website: findharisimran.com. Your donation will help increase the search and help the search parties to get better tools for locating Hari Simran.
Please keep Hari Simran and his family in your prayers. Join the global community by chanting  Dhan Dhan Ram Das Guru to pray for his safety.
Blessings to All,
Yoga4All Tucson Family